About Us

Pittsburgh CPR is a safety training organization aimed at providing high quality services to the Greater Pittsburgh Area. Our mission is to educate communities about proper CPR and AED use in order to provide for a safer world. With this goal in mind, our passionate instructors educate and train as if the life of someone they love depended upon it.


Kevin McEvoy, BSN, RN, EMT, President & CEO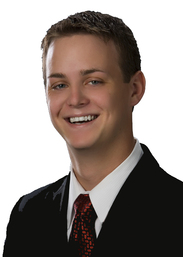 Kevin McEvoy has provided medical services and training to the Pittsburgh community for the past 5 years. Since he was sixteen, Kevin has worked with countless groups and organizations to ensure the safety and welfare of their members as well as the community as a whole. From 2010 to 2013, Kevin worked as the Medical Liaison for the Dick's Sporting Goods Pittsburgh Marathon, organizing medical treatment for over 30,000 participants. In addition to his work with the Pittsburgh Marathon, Kevin played leading roles in organizing events such as the Search for Monongee, the GNC Live Well Liberty Mile, and the Peters Township Chamber Chase 5k.

In January 2012, Kevin achieved his EMT certification. Since then he has maintained certifications as a registered Municipal Police Officer Education & Training Commission Instructor (MPOETC), an American Heart Association Basic Life Support, Advanced Cardiac Life Support, & Pediatric Advanced Life Support Instructor, and an American Safety & Health Institute Instructor. Kevin became a Registered Nurse in June 2014, and graduated from the California University of Pennsylvania in August 2015 with his BSN.

Kevin has taught over 600 hours of classes and certified over 5,000 students in the past several years. He has also taught college courses in First Aid & Personal Safety and Emergency Medical Response. In addition to this work, Kevin has donated his services to multiple charities, including the 2014 & 2015 PA State Special Olympics and the Flight 93 Memorial "Re-Tree" Initiative.

Having only founded Pittsburgh CPR in 2011, Kevin has grown his business, extending through Pennsylvania, Ohio, and New York. His clients include property management corporations, colleges, and hotels, among many others. If you wish to join the Pittsburgh CPR family, please do not hesitate to contact Kevin as he is always looking to increase the safety of our community.


---
Our Instructors

Pittsburgh CPR LLC staffs multiple certified instructors, and works with over 20 subcontracted instructors. All staff and subcontracted instructors have been trained and certified as instructors under American Heart Association and/or American Safety & Health Institute guidelines, and are subject to strict quality assurance reviews, including criminal and child abuse background checks, prior to and throughout their time working with Pittsburgh CPR. Looking for an instructor with specific credentials for your private class?
Contact our team
today to make arrangements.